MTN Offers: Free After 1, Krokrooko, Mashup, Special Data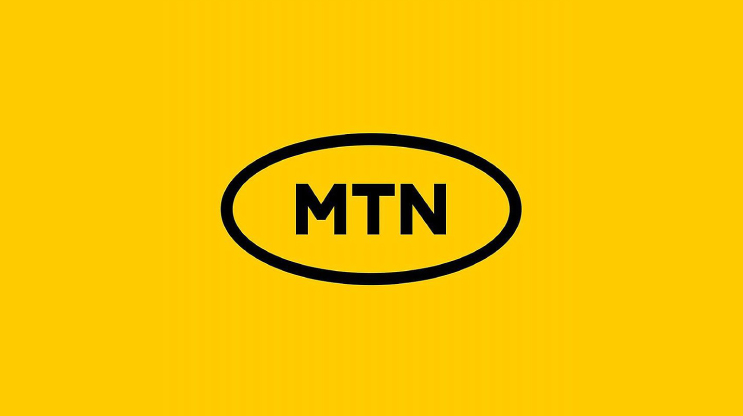 By Aku Sika
. 3rd December, 2017 .
2 minutes read .
Updated on 27th May, 2019
Looking for ways to get the most out of your MTN service?
Try these data and airtime offers and promos to save money on mobile service cost.
MTN Kokrooko
Are you an early bird or a night owl? If you are the former, then this is for you.
With the MTN Kokrooko offer, you get 400MB of data and 30 mins of airtime between 5am - 8am (3 hours) every morning for just GH₵ 1.
Dial *138# choose Internet Packs and select Kokrooko to subscribe now.
MTN Mashup
Mashup is one of the most exciting features of MTN Pulse. This is for users who like to balance between making phone calls and browsing the internet.
The Mashup comes in Daily, Weekly and Monthly bundles and they cost GH₵ 1, GH₵ 5 and GH₵ 10 respectively.
The bundles come in the following mixes:
Daily - SMS: 50, WhatsApp: 50 MB, Main Data: 50 MB (Maximum), Voice Call: 25 Minutes (Maximum)
Weekly - SMS: 50, Social: 70 MB, Main Data: 250 MB (Maximum), Voice Call: 150 Minutes (Maximum)
Monthly - SMS: 50, Social: 400 MB, Main Data: 500 MB (Maximum), Voice Call: 250 Minutes (Maximum)
To subscribe for use the Mashup short code *567#. Choose Your MTN Mashup Package: Daily, Weekly or Monthly
Select what you want and enter 1 to activate the chosen package.
MTN Free After 1 (Nkomode)
With MTN Free After 1, you get to only pay for the first minute of calls; the subsequent minutes are free.
In addition, MTN gives you free 50MB data (valid for a day) to browse. Dial MTN Free After 1 code *315# to begin enjoying this offer.
MTN Special Data Offer
MTN Ghana now gives you up to 850MB data when you buy data using the short code *141#.
Instead of using the usual short code *138#, just dial *141# for your special data. If the data package you see is good enough, subscribe. If not, use the regular data bundle short code.
Extend MTN bonus for Only 1 Pesewa
Are you tired of the mobile networks who give you bonus credit with short expiry dates? Sometimes you feel forced to use your bonus credit when you don't want to, because you know it is going to expire soon.
MTN Ghana gives you 100% bonus credit every time you buy airtime using your mobile money, which is great except that it is only valid for 3 7 days. But did you know you can top up with as little as 1 Ghana pesewa and get to extend your bonus credit by 7 days?
MTN bonus credit can be used for MTN to MTN calls and SMS
Assuming you have GH₵20 worth of bonus credit that will be expiring today and you don't want to use all the bonus credit or top up with 1 Ghana Cedi or above, you can top up with 1 Ghana pesewa and get to extend your GH₵20 bonus credit by 7 more days. Follow these simple steps to do that.
Do this using your MTN Pulse.MTN Mobile Money.
Dial MTN Mobile Money shortcode *170#, select Buy Airtime and under Enter Amount, type 0.01
Enter your mobile number and enter your PIN to confirm transaction.
That's it, your bonus credit will be extended by 7 days. And it was for only 1 Ghana pesewa.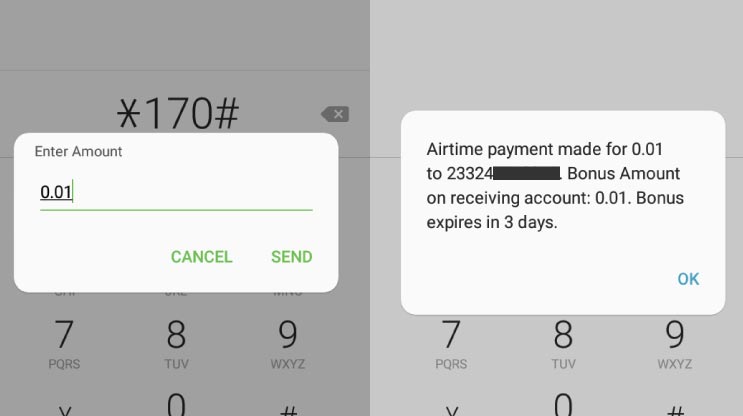 Make sure you top up again before the close of the 7th day or you will lose all your bonus credit. If you keep doing this every six days, your bonus credit will never expire. And that will cost you just some few pesewas.
*Note: 0.01 = 1 Ghana Pesewa
---