Websites you can Download Ghanaian and Other Ebooks for Free (Online Bookstores)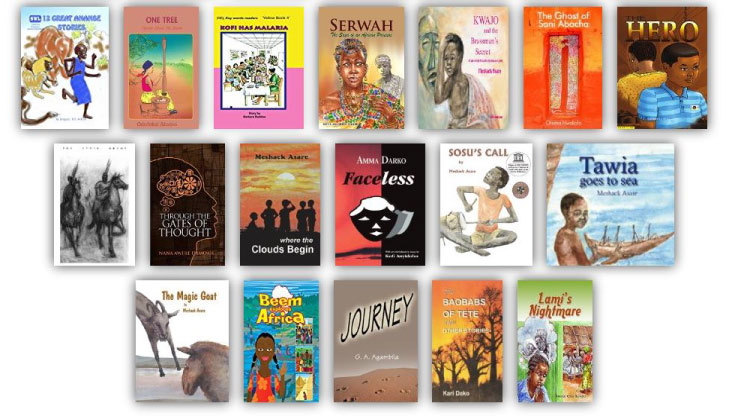 By Aku Sika
. 15th November, 2017 .
3 minutes read
Have you been roaming tirelessly trying to find bookshops in Accra? No need to walk from bookshop to bookshop in Accra searching for books to read. Here are some websites/apps you can download Ghanaian and other classic ebooks for free.
Worldreader
You can now have access to thousands of Ghanaian and other ebooks available for free thanks to Worldreader in partnership with your favourite browser, Opera Mini. To access these ebooks you can download Opera Mini onto your device, Worldreader is already bookmarked on Opera Mini's favourites so you can have quick access to the ebooks.
If you are not a fan of Opera Mini browser, you can read the ebooks on any browser of your choice by following this Worldreader link on your mobile phone. What's great about Worldreader is that you can access it on any mobile phone with internet connection. They have over 40,000 ebooks in their library and you may download the ebooks on your phone for offline reading as well.
You can find popular books like Busy Body by Peggy Appiah, The Girl with the Magic Hands by Nnedi Okorafor, Faceless by Amma Darko, Kwame Nkrumah: The great African, Some popular Ananse Stories, Caine Prize books and many other books. They also have story books for toddlers and young adults.
Kobo
Kobo is one of the most popular ebook apps you can find. It has a lot of free popular books like Dracula, Oliver Twist, Moby-Dick, Sherlock Holmes and other classics. There are also free course books and romance novels. Although some of the ebooks are for sale, you can get hundreds of free ebooks in Kobo's library. You can download the Kobo app on your Android, iPhone, Blackberry or Windows phone.
Once you download the app, you can sign in with your Google or Facebook account and start enjoying your free ebooks. To find the free ebooks just go to the menu and click on the free ebooks, browse through their bookshop and choose the ebooks you want to read. Currently when you sign up, you get $5 to buy any ebook of your choice. You will find popular books by Ghanaian authors like Ama Ata Aidoo, Yaa Gyasi, Kwei Quartey and others, although they have price tags on them.
Popular Post: How to Buy Books and Apps Using MTN MoMo on Google Play Store
Project Gutenberg
The name might be difficult to pronounce but don't be tricked. They have over 50,000 books you can choose from. You will find The Complete Works of William Shakespeare, Crime and Punishment, Great Expectations, Treasure Island, The Iliad, War and Peace and other ebooks. You may read online or download the ebooks on your phone or pc. I will suggest downloading the epub version of the ebooks.
Hope this article saved you time and money from having to physically move from one bookshop to another bookshop in Accra.
---
Like our Facebook Page to get our weekly tips delivered to you