Glovo App: Food Delivery Service in Ghana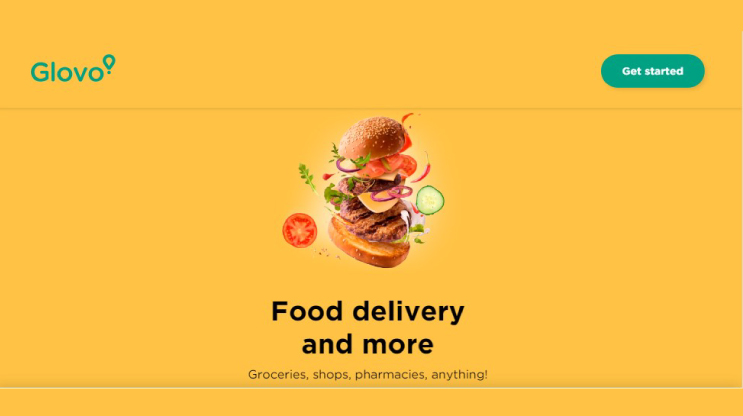 By Aku Sika
. 24th June, 2021 .
. Updated on 28th February, 2023 .
2 minutes read
Well, well, well, there is a new big delivery player in the industry and it's Glovo.
If you're in Accra and haven't heard about Glovo app yet, then you are probably living under a rock.
Glovo's marketing and communication team have literally covered every screen and street with their ads and you can tell they are in for the long haul.
What is Glovo?
Glovo is the delivery app that lets users order food and drinks from their mobile phones and get them delivered to their doorstep.
Glovo Ghana app goes a bit further by letting users order "anything" as long as it fits into their Glovo bags.
Glovo is a Spanish company and are currently located in over 15 countries worldwide.
To start enjoying their services, you first need to download their app.
Below are the links:
Why Should I Use Glovo App?
Yes, it's true there are other food delivery businesses in Accra you can use to order your food and drinks.
There is Bolt Food, ShopNaw App, Jumia Food, Pizarea and slew of other apps, but here are why reasons you should try Glovo.
Glovo's delivery prices are relatively low. You get to pay Ghc 3 - Ghc 6 delivery fees for restaurants within your location.
They have an array of restaurants listed on their platform. You get a lot of options to choose from.
Glovo Ghana app has great deals with restaurants which makes users get good discounts on food items.
Glovo is widely available - Accra and now in Tema
Their app is really simple, fast and easy to use.
Any Glovo Ghana Promo Code for the Boys and Girls?
Yes, Glovo Ghana occasionally gives out promo code to its users. Make sure you regularly open your Glovo emails for the promo codes.
Meanwhile...
Use this code, TPVMRJ1 to get free deliveries for your first 3 orders.
Their deliveries are fast and you get to track your delivery rider.
So you now know all about Glovo Food app, now go ahead and make your first order.
Don't forget to use the Glovo code above.
Some Restaurants on Glovo Ghana
There are loads of popular and new restaurants on Glovo, serving food ranging from pancakes, burgers, pizzas to drinks.
Here are some restaurants on Glovo:
Cheezzy Pizza
Starbites
Papa's Pizza
Zongo Flavor
Burger King
Zoozoo Restaurant
Mama Put Ghana
Doughman
Eddys Pizza
Share this with your WhatsApp friends and Group
Join or Get Your Restaurant on Glovo App (Ghana)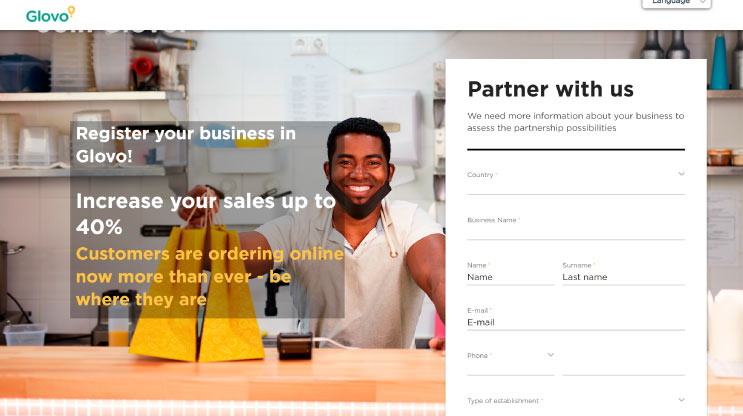 To join Glovo Ghana App as a partner restaurant, all you have to do is fill out their application form on their website.
Visit https://cloud.partner.glovoapp.com/Partners to register as a restaurant, shop partner or a driver.